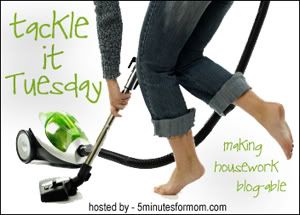 I start my classes online today for getting my Bachelor's in web design. I am very excited but a little nervous as well. Today I am going to tackle my first day of classes, and assignments. It's not housework, but it needs tackled. I do however have a plan of attack.
1) I read most of my required reading for this week already, however I so have a few to finish up today.
2) I have to post a short bio in my classroom and reply to a few of my classmates
3) Start work on my first assignment which will be due tomorrow. (wed.)
4) I am also going to start redoing my daily schedule to account for classwork.
Oh I also have my household notebook printable to work on... But more on that to come soon.