I have been on the hCG diet, pills not shots or drops. I bought hCG Activator at the Vitamin Store. Here is what I am using.
I started this diet 6 days ago with a 2 day gorge. The gorge was kinda fun, I had what I wanted when I wanted it. I lost weight even during those 2 days, it was minimal but still progress. Though the variety of food that is aloud what you can do with it is pretty vast. I am not left feeling hungry at all in fact I can hardly finish my meals which consist of 100grams of protein and 100grams of veggie. You can have fruit for a snack twice a day.
By day 2 of the actual dieting phase I had a massive headache that lasted about a day and a half, but I just figured it was because I quit drinking 6 cans of caffeinated soda a day. Once that was all cleared up all is good; no more headaches. No bad side affects at all actually, just the weight falling off.
As of today, day 6, I have lost a total of 8.60 pounds. As I said I am not hungry feeling and do not desire to munch. For dinner tonight I had a lemon garlic shrimp salad.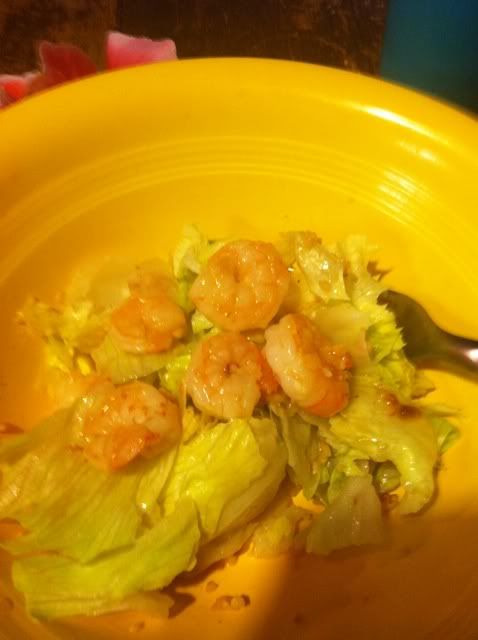 Tiffany's Lemon Garlic Shrimp Salad
100grams of shrimp, peeled and deveined
½ teaspoon garlic minced
8ish tablespoons lemon juice
1 cup lettuce
*Use no butter or oil* cook garlic for 2 mins in a skillet
Add shrimp
4 tablespoons lemon juice
Sautee until, shrimp is cooked
Add 4 more tablespoons lemon juice
Let reduce a few minutes
Pour over 1 cup lettuce
Enjoy!
I am excited about the weight loss as well as motivated. Seeing it come off like that makes it so much easier to stick to the diet and not want to down an entire chocolate cake!!!! More updates to come.