So about a week ago I get the following email from my daughters teacher.
Tiffany,
I wanted to let you know that Bailey will be the Student of the Month for this month- the title is "Class Helper." The assembly will be on Tuesday, Aug. 31 @ 2:00 in the gym. She does not know about this, so let's keep it a secret until then!!! :) She will be excited!

If you have any questions, email me. I hope you can make it to the assembly! Thanks!!!

Amanda
So I go to the assembly today, with my new haircut. Bailey (DD10) looks over at me wondering what in God's name I am doing there and where did your hair go...
So I smile at her and proceed to watch the assembly. When her name was called for student of the month, you would have thought that she won the lottery. She was so very excited!
She got the award for being a fansatic helper in and out of the classroom. Helping the teachers, admins and other students with out being asked.
This award suits my daughter to a T, as she will go out of her way to help.
And now to the pictures..... I really need to get a camera, my phone camera just does not cut it.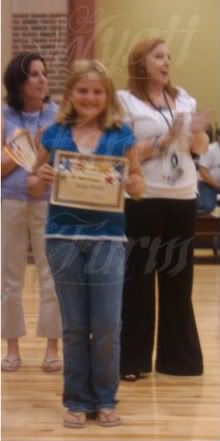 So very proud of herself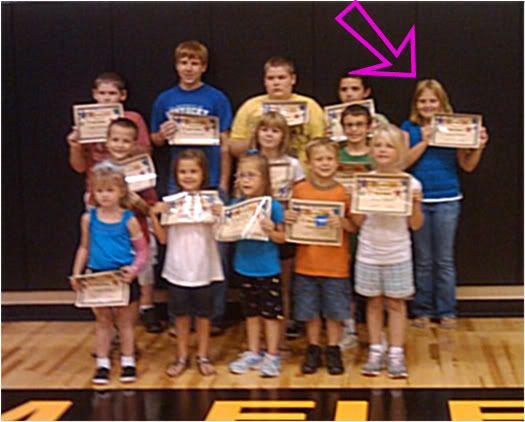 Student of the month for Aug, for each class in school
Catherine(DD4) was so proud of her sister, she ran up to her in the middle of the assembly to give her a hug. It was too cute.