Welcome to 'Today A Year Ago' Thursday Blog Hop

Lets go down memory lane! Every Thursday, come join us in 'Today A Year Ago'!

Lets remember what happened 'Today A Year Ago'. It can be something you posted on your blog a year ago, a memory, or even better, a photo taken a year ago!
Here is my "A Year Ago" entry:
Sitting in the beach again... yes in November, that was the beauty of living in Southwest Florida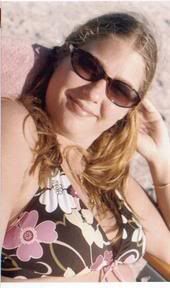 It's all simple:
1.Follow your hosts:
From PDX with Love
,
Mommy Only Has Two Hands
, and
Wyatt Family Farm
(we will follow you back)
2. Grab the button and post it in your blog.
3. Come back and add your link to the post, if you do not have a post for the blog hop your link will be deleted!
4. Visit as many blogs as you can. And remember to leave some love. Comments are like food for us!
5. And the most important thing:
HAVE FUN!
Make Sure to Enter my NachoMama Tees Giveaway.. These are some of the most comfy shirts ever.